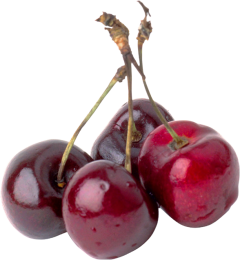 We have been thinking about our website offer for a while now. You can get a website for free from places like Mr Site or Google Sites or Weebly or lots more like that and these will get you a basic website from a template that you can use as a brochure for your business. That's fine. But a lot of people find they outgrow those sort of sites pretty quickly, they can be difficult to format and often don't work well with Search Engines.
Google has told us all what it wants from websites to index them well. It's not a dark art, not brain surgery, not rocket science. They have told us they want keywords in specific places on the page and regularly updated news. That's pretty much what a lot of the free sites don't do.
For me, the free site designs look outdated as well. Lots of smirking girls in headsets, non-sequitous pictures of satellite dishes and fibre optics, obviously American businessmen outside unfeasible offices. (How stock photos look American is a mystery to me, they just do). The layouts are old hat too and can be narrow for modern screens and browsers. They just look like a website from a free site. That's fine too, if you are happy with that, then good on you.
If you want to do more, we can help.
We've been building websites in WordPress almost exclusively for the last 4 years. WordPress and Google love each other, WordPress does everything right as far as Google is concerned, everything is in the right place and it publishes news beautifully. You can go straight to WordPress.com and set up your own blog and for a few dollars more get a domain name and then look at a premium theme.
But, this doesn't give you full control of your site. Hosted WordPress (which is what we offer) puts you in full control of everything and allows you to add as many plugins and extensions as you want. You can control your own domain name (if you are getting a domain name from a free site by the way, check to see if it is registered to you or the free site provider).
WordPress Premium themes are provided by people like our friends at woothemes.com and published at places like ThemeForest. Themes and templates used to be a dirty word in web design. Frankly they all sucked and looked hideous, not so any more. The WordPress premium themes are near the state of the art in website design. They are feature rich with things like sliders and Social Media integration built in from the get go. They are also flexible enough to work with your existing logos and in-house colours.
So for the price of a years hosting and the one-off purchase of a premium WordPress theme, you can have a beautiful state of the art, fully functional website under your own control that allows you to edit everything publish news and integrate with newsletter providers like MailChimp and Social Media like twitter Facebook and Google Plus.
Our offer is to setup a hosting account for you, install WordPress, help you choose a theme and install and set up the theme for you all for a one-off price of £100 to include a years hosting. If you need more help, we can offer more setup at just £35 per hour or one-to-one WordPress training or our regular scheduled classroom training for WordPress.
Not convinced? Take a look at our portfolio of sites we have already done this for on our dedicated WordPress offer website. These knock spots off anything you could ever do in the free site or website builder.
Want one? Contact us now on 01225 436109