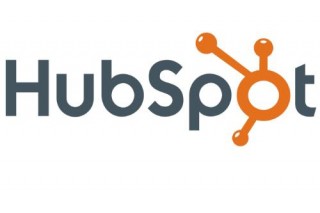 Here at Godjira, we have been banging on for  ages about how blogging and social media can help your search engine performance.
We have been of the opinion that link stuffing and directory stuffing with keywords is just crude and old hat for a while now. We even wrote an ebook about it about three years ago!
One of the old fashioned tools we used to use to analyse search engine performance and do some keyword analysis was Hubspot's Website Grader, which gave a ranking percentage to your website based on the keywords and other Search Engine Optimisation measurements. It was cool, but a bit crude and general for real SEO use.
Well, Website Grader is no more. It's gone the way of the Dodo and Betamax.
The good news is that it has been replaced by a new spangly, sparkly new tool called Marketing Grader.
Marketing Grader, works in the same way, it runs a scan over your website and then gives you a grade. But, it doesn't waste it's time with the old fashioned SEO of keywords and links, it looks almost exclusively at your social media and blogging performance.
Marketing Grader analyses your blog, your Twitter output and Facebook page and makes recommendations on things like blog frequency and social engagement. For instance, it told us we need to blog more often; which we knew anyway, but it does sometimes help to be told! We also need to put some social share buttons on our site for instance, we actually took them off when we installed W3 Super Cache and haven't got round to reinstating them!
Of course, there is an edge to the Marketing Grader; Hubspot want you to buy their services. That's fair enough, but there is already  so much you can do yourself  with social media and the free advice they give, that the tool is extremely useful. What is more pleasing is that we now feel vindicated and justified for banging on all this time about why you need to be blogging and using social media. Look it's not just us, it's Hubspot and everybody else as well!
Godjira of course can help you as well, by setting up your Facebook page, helping you with a mailing list and building sites in blog super friendly WordPress. We can even write the words for your blog with the help of professional copywriters using our Blogulator service*.
So there we have it. You really need to be using social media and marketing to improve your online marketing. If you are not, call 01225 436109.
*Exciting news about Blogulator to follow, you heard it here first