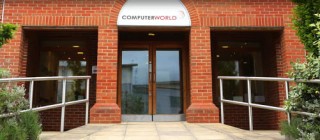 Godjira are delighted to announce a new partnership with internationally renowned computer training company  Computerworld.
We will now be running our popular WordPress Training courses at their dedicated e-learning facility in Yate, just North of Bristol.
Godjira have four courses scheduled for this year and available to book directly via our eventbrite page.
John Dickens from Godjira said:
We are asbolutely delighted to be able to partner with Computerworld, they are an established ccompany with excellent facilities that can only help our students.