Twitter Turbostart Package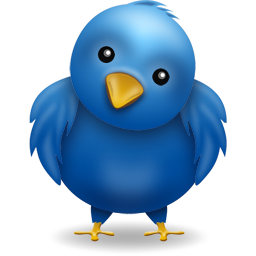 Twitter is the Internet "microblogging" service that allows you to post short statements for the whole world to see. Businesses can use Twitter to inform their customers and partners about what's going on in their business in a transparent, friendly and easily accessible way.
Twitter is a great way to keep people in touch with news and events in your business and to direct them to your web site and the point of sale.
Many businesses don't have time to get going on Twitter. That's where Godjira can help with our Twitter TurboStart Package:
Godjira will set up your Twitter account and help you install the best software to manage it.
We will customise your Twitter home page in line with your corporate image and make sure you have the right information for your profile
We will use all our tricks and tips to get you strategic followers. That's people and businesses on Twitter that can help you get your product and service in front of the right people.
We will list you in the right Twitter directories in the right way.
We will help you with your posting and post things for you.
We will be there ready with help and advice via Skype or Google Messenger services.
We will add Twitter links to your website and Twitter feeds from your blogging software (if you have it).
We will Introduce you to more Twitterers
We will measure the response and evaluate the value of Twitter using Google Analytics (we will set that up for you too if you haven't got it!).
The Twitter TurboStart package is a three month programme, it costs £100/month after which you have the option to take over your own Twittering or go on to our maintenance package for continued help with Twitter, SEO and maintenance of your website.